PRODUCT VIDEOS:
VIDEO PROVIDED BY: VICTOR SHKYLAR AND HIS FISHING TRIP WITH CHINOOK CHARTERS

.  
---
Follow the Link Below and Watch an informational Video.  Thanks to Bill Hilts, Jr.
---
This video was supplied by Dan DeGeorge using our Chinook Diver.  Thank you, Dan for the great footage.
---
PRODUCT ARTICLES: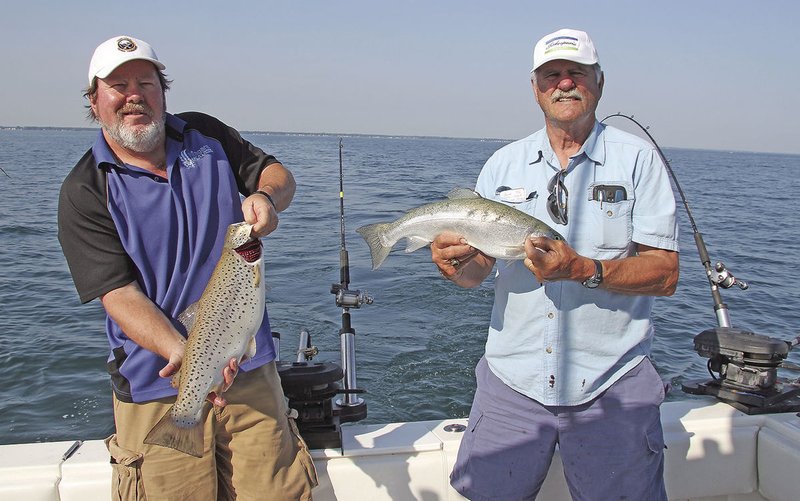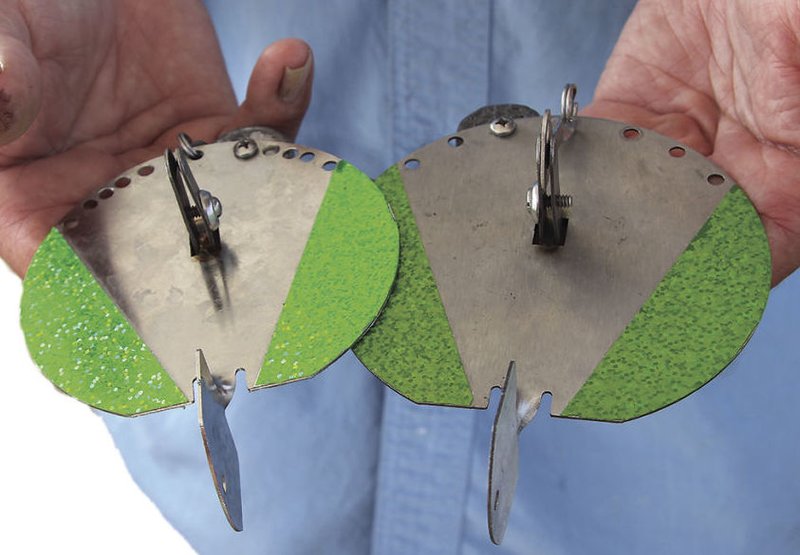 Chris Kenyon photos of Bill Hilts Jr. (left) and Will Elliott
www.fltimes.com/sports/outdoors-new-sinker-spells-s-u-c-c-e-s/article_bc991698-4bbd-11e6-9c59-6f7855035a79.html?utm_medium=social&utm_source=email&utm_campaign=user-share
OUTDOORS:  New Sinker spells S-U-C-C-E-S-S
​  An article by Chris Kenyon July 17, 2016

  Had such a great time! Thanks for the article!! Check out the

  Article in Finger Lakes Times. 
---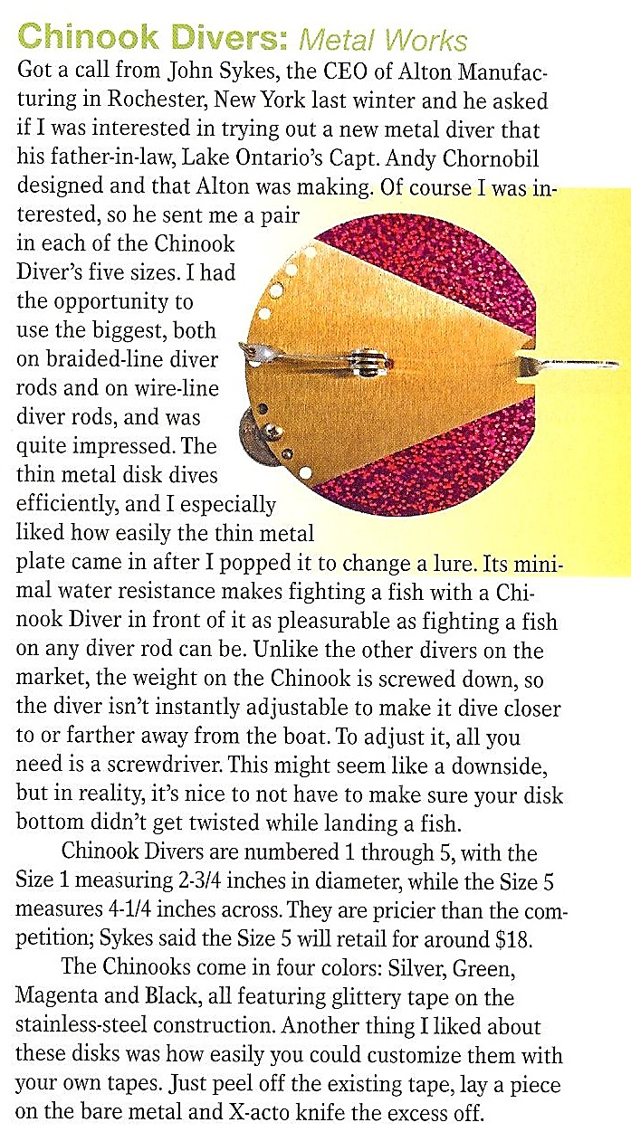 ​